Luncheon & Tour of the Whalen Company
June 28, 2019 @ 10:00 am

-

2:00 pm
Travel with us to beautiful Easton, MD to visit the Whalen Company's manufacturing facility and headquarters. The Whalen Company headquarters spans 93,000 square feet and is supported by 90 employees serving all of North America. The manufacturing of Whalen products takes place at this facility. This is a unique opportunity to see how the equipment is made and what an industrial manufacturing site for HVAC equipment actually looks, sounds, and feels like.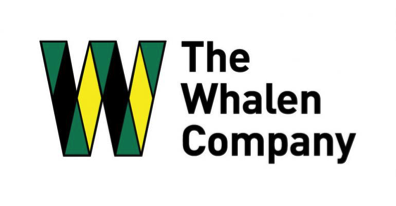 James Whalen established The Whalen Company in 1962 when he invented, patented and began manufacturing vertical riser heat-exchanger fan coil units for residential and commercial applications. The success of the Whalen fan coil product led to the development of the vertical water source heat pump in 1972. The water source heat pump provided product line diversity by offering engineers and owners an option for air conditioning and heating without the requirement of a central plant. More recently, The Whalen Company has expanded into other equipment categories such as horizontal heat pump/air conditioners and console fan coil units.
The Luncheon for this tour will be provided by The Whalen Company.
Registration and lunch will be across the street at Whalen's Plant 2 location at 8885 Glebe Park Drive. If you want to carpool, meet at Annapolis Mall in surface parking near Trader Joe's at 815. Be there by 830 departure time. There is parking available at both the 8900 and 8885 locations and on the street. See map.
Schedule:
10:00 – 10:30 Registration/Networking
10:30 – 10:45 Pre-Tour Presentation
10:45 – 12:00 TOUR of Facility
12:00 – 2:00 Lunch, Opening Remarks, Chapter Updates, Questions, Networking, and Conclusion
Cost:
Non-Members of AEE – $40
AEE Professional Chapter Members – $30
AEE Student Chapter Members – FREE
LIMIT OF 50 PARTICIPANTS
SPEAKERS:
Michae
l Colletti
Vice President of Engineering – The Whalen Company
Mr. Collettti will present a short introduction to The Whalen Company and a description of the factory tour. Michael joined The Whalen Company in October of 2016 as Vice President of Engineering. His team is responsible for new product development, Engineering support to the factory and to sales, and for warranty and technical services. His experience in the HVAC industry spans 30 years and includes Engineering Management positions at Amana, Trane, and Enertech. He has also served as Design Engineer for a variety of products including residential split systems, PTAC/PTHP, room air conditioners, and heat pump pool heaters for Inter-City Products, Whirlpool, and Hayward Industries.  
Please see our event archive here for older events.